What is Ticketing System Software?
IT ticketing system software, also known as IT ticketing system, is a program that enables organizations to address their internal IT support and service requests by managing and streamlining problem-solving processes.
They handle individual requests called tickets, which provide context for what problem the requestor is facing, along with other data such as category, priority, etc.
In small companies, when employees ask for IT support, they can simply go to their internal IT team and solve their problems. But as an organization grows, managing employee issues and internal IT service requests is a herculean task.
Emails work well in small companies, but their efficiency in terms of speed and simplicity is reduced when dealing with huge volumes of requests in large organizations.
At its core, IT ticketing system software transforms all incoming support requests from multiple channels (Emails, oral, telephone, internal portal…) into tickets and acts as a single point of contact between the service provider and the user.
These ticketing systems can be used to store and manage all IT support, HR, legal, financial and other related requests. There are a large number of ticketing system software available on the market today, both on-premise and SaaS softwares.
They can be packaged as a stand-alone tool or as part of a more comprehensive support system or IT service management (ITSM) platform.
What Features Are Common to All IT Ticketing System Software?
There is a core set of features and functions that are common to almost all IT ticketing system software, including:
– Ticketing system software offer centralized repository for requests.
– Ticketing system software offer the ability to create a ticket by sending an email to a predefined alias.
– Ticketing system software offer Self-service web forms that help create tickets for end users.
– Ticketing system software offer automatic replies to inform users/customers that their ticket has been created.
– Ticketing system software offer a tool for tracking messages between users and support agents.
– Ticketing system software offer visibility of the sender of the request status (this function is not always used).
– Ticketing system software offer processing requests in accordance with priorities and Service Levels Agreements (SLA)
– Ticketing system software offer data for reporting and analytics for Supervisors.
What ITAM Methodology Covers?
ITAM (IT Asset Management) methodology covers aspects of physical accounting, financial control and contractual obligations throughout the life cycle of IT assets.
If a company is faced with the task of organizing software and hardware, then it must build a clear and optimized process that will bring real benefits to the business.
A software product such as ITAM (from the English "IT asset management") is the best solution when it comes to simplifying and controlling IT costs.
It will allow to eliminate unnecessary costs, avoid losses associated with violation of licensing conditions, automate processes, and much more.
The main focus of asset management systems is to provide an automated process that allows to focus on core business goals instead of completing less important, routine tasks.
Business owners get a high-quality management system to create an efficient process that is connected specifically with their IT infrastructure.
Benefits and Main Functions of the ITAM Service?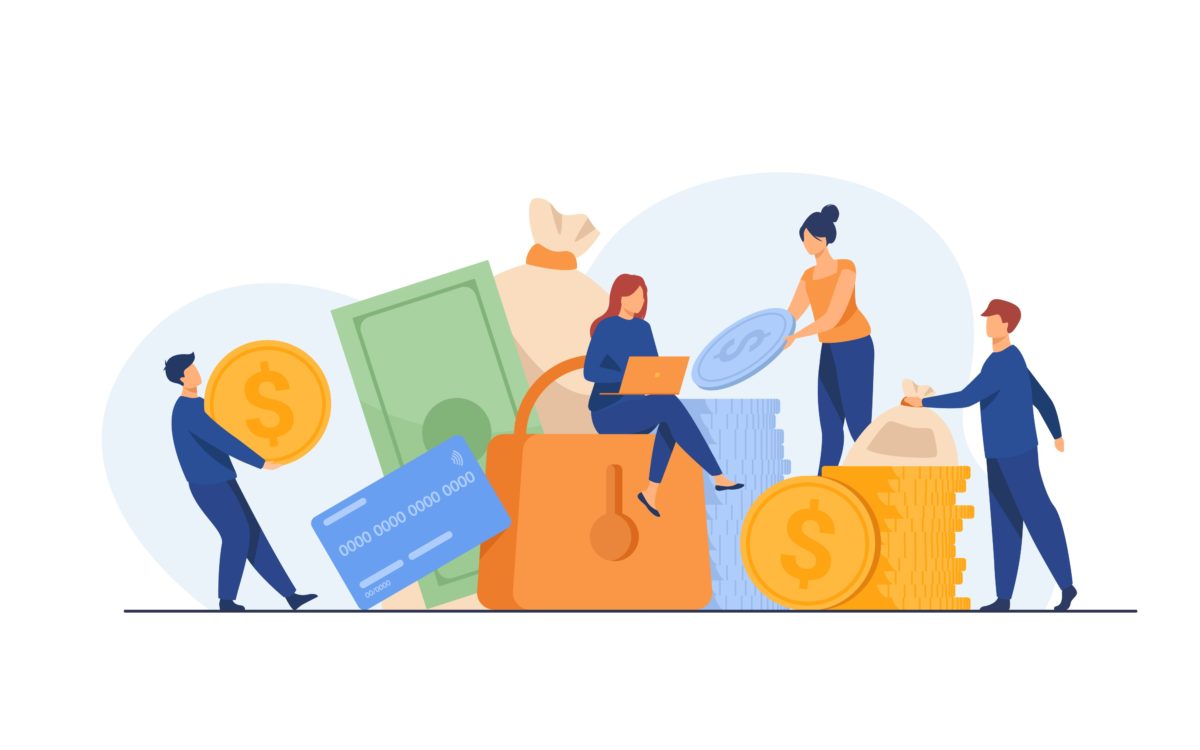 ITAM's goal is to provide companies with an innovative asset management solution with compliance requirements and asset auditing to identify bottlenecks and make informed decisions.
What benefits will the company receive, in implementing ITAM services?
1. Full visibility. It is possible to view and manage the entire IT infrastructure, both locally and in the cloud.
2. Cost control. ITAM helps maximize the value of technology investment with visibility into the usage, expenses and vulnerability of IT infrastructure.
3. Time saving since it is fully automted.
Basic functions of ITAM systems:
– IT asset lifecycle tracking
– Purchasing planning, asset purchases, resource deployment in the organization (transfer, installation, etc.), asset maintenance, and asset withdrawal from the organization's records.
– Record of IT or digital resources
– Collecting information about resources, often on the day of purchase or from a purchase order in purchasing systems.
– License Management, Digital Asset Management such as photos, videos or data.
– Tracking and use of IT resources
–  Full information about the location of resources and the people who are authorized to use these resources.
– Security of IT resources
– Location of resources, information about the technological debt of resources, e.g. no upgrades of the operating system, etc.
– Managing purchasing costs and total maintenance costs of equipment.
– Managing warranties and contracts including notice periods
Benefits in Connection With the Implementation of ITAM?
Due to the 'Gartner' company they are:
– IT asset control 88%
– License compliance 86%
– Cost reduction 85%
– Stock knowledge 86%
– IT financial management 82%
– Configuration management improvement 80%
– Operational efficiency 79%
– Avoidance of unnecessary costs 77%
– Risk reduction 76%
– Software reuse 73%
– Financial analyzes of the sources of IT acquisition 71%
– Budget deviation 68%
– Cost-benefit analysis management 67%
– Financial Responsibility 64%
How ITAM and ITSM Are Connected?
IT Asset Management (ITAM) and IT Service Management (ITSM) activities when merged, prove to be very efficient and productive.
This helps eliminate duplication of tasks, and ensure effective management, control and protection of business services.
There are many synergies obtained when ITSM and ITAM are merged, but one obvious and significant advantage is the use of ITAM data by the help desk department to speed up time spent on problem resolution.
By integrating an IT ticketing system software with an IT service management tool, you can access service requests and resource data on a single platform.
Thanks to this, the support team member has easy access to information related to IT resources and can link this data with the reported problems. This helps Managers have a full visibility of assets failure rate and thereby better manage assets renewal.
According to Vector Networks, 70% of organizations are interested in the integration of ITAM and Service Desk, because it makes life much easier for IT departments.
Is it a Chance to Automate The Lifecycle of All IT Assets?
Ticketing system software helps save time, reduce effort, and ensure consistency by automating and improving the process of requesting and delivering IT assets and services.
Ticketing system software can provide services on a timely basis to every employee and department in your organization. Most of the companies using modern solutions such as IT management tools note the formation of a complex ecosystem of software and computer hardware as part of their own operations.
Regardless of the added value of their IT assets, businesses are looking for the best return on investment strategy and cost optimization. No matter how complex the technology is, the primary goal of IT remains the same – to provide a functional and flexible IT infrastructure with the lowest cost of ownership.