ITAM (IT Asset Management) is a process necessary for effective accounting, planning and tracking of the status of accounting and the status of the workforce.
By implementing ITAM, it is possible to optimize accounting and work with the company's IT assets. It is easy to create reports and control IT costs. ITAM is often a subset of IT service management process. There are many reasons why support ticket system needs implementation of ITAM.
Firstly, it helps to get quicker incident resolution. Having better assets and configuration data helps to protect the service desk from the effects from change-related issues.
What is Possible To Control With ITAM?
IT asset management quantifies the value of unused software and hardware applications.
Also, it identifies stolen hardware and software applications. It gives a possibility to identify and replace stolen components as soon as possible. So, what is possible to control with ITAM?
-Budget, accounting and distribution of costs, calculation of the total cost of ownership.
-Purchase planning, preparation, creation of orders and tracking of deliveries.
-License agreements, their terms of performance and guarantees.
-IT asset lifecycle, documents and inventory.
-Compliance of copies of software with specific licenses.
The Role of IT Asset Management in an Organization
Network inventory tool helps to ensure that network stays healthy and well-planned.
It allows to track what kind of network devices are present and all relevant software and hardware. Network inventory software developers listen to the needs of businesses by developing comprehensive network scanning that greatly simplifies the process of tracking all IT and network assets. IT Asset Management is the primary area of responsibility for IT asset lifecycle management across the entire organization.
This area of responsibility covers the development and maintenance of policies, standards, processes, systems and metrics that allow an organization to manage its IT asset portfolio based on risks, planning and tracking costs, monitoring the execution of management tasks in IT management, taking into account compliance with requirements as well as the approved business requirements of the organization.
What Are the Basic Functions of IT Asset Management systems?
-IT asset lifecycle tracking: purchasing planning, asset purchases, resource deployment in the organization (transfer, installation, etc.), asset maintenance, and asset withdrawal from the organization's records.
-Record of IT or digital resources: collecting information about resources, often on the day of purchase or from a purchase order in purchasing systems.
-License management, digital asset management such as photos, videos or data.
-Tracking and use of IT resources: full information about the location of resources and the people who are authorized to use these resources. -Security of IT resources: location of resources, information about the technological debt of resources, e.g. no upgrades of the operating system, etc.
-Managing purchasing costs and total maintenance costs of equipment.
Main ITAM components
-Product life cycle accounting. This component will help optimize product utilization throughout the entire cycle.
-Accounting software. It is possible to control where and how the purchased software is used.
-Asset accounting. This gives better control over ever-growing IT infrastructure.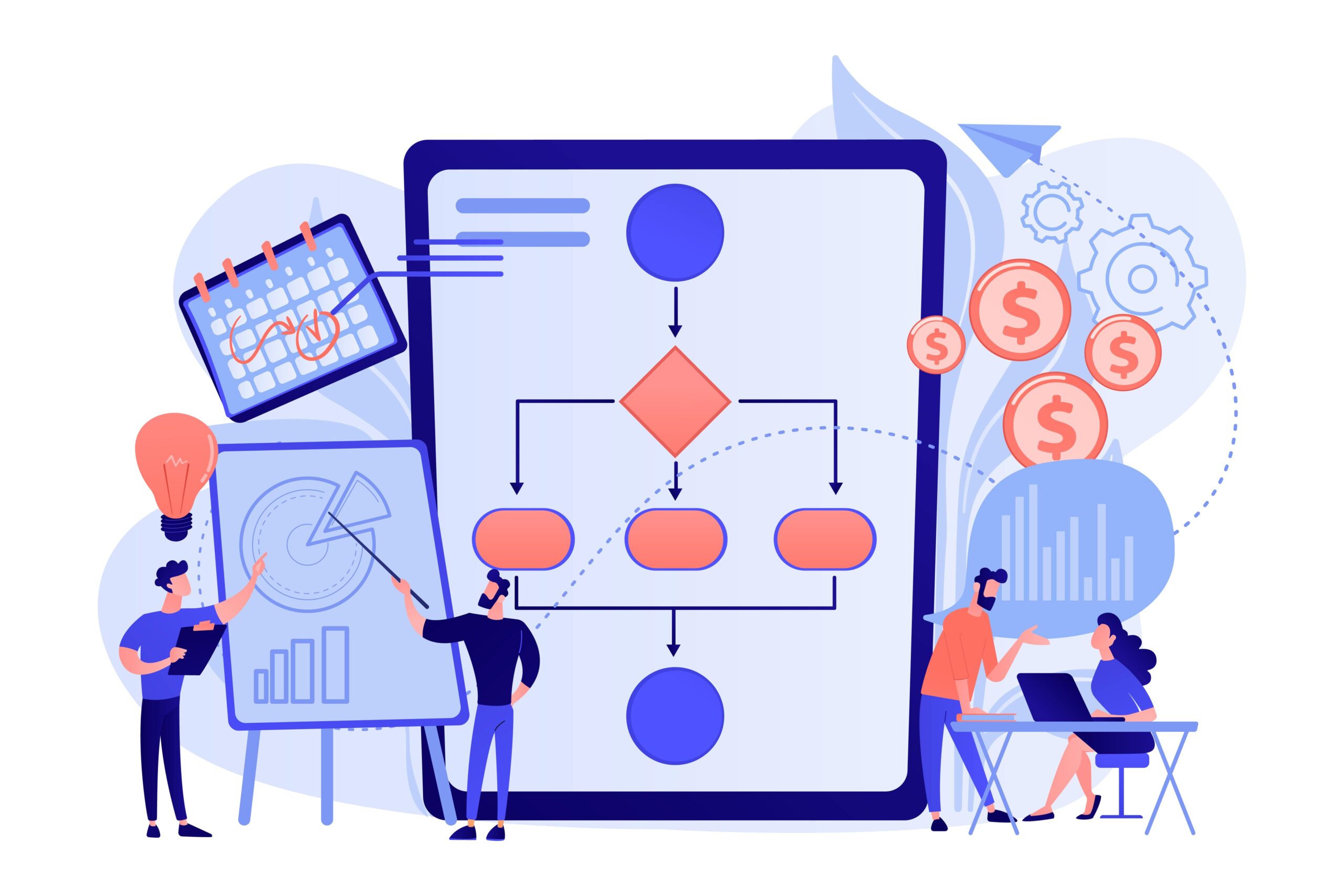 What Are the Benefits of Implementing IT Asset Management?
The ultimate goal of ITAM is to deliver the fastest return on IT resources. Leveraging IT resource management, from negotiating preferred contract terms to proactive maintenance, eliminating downtime, and at least partially recovering costs during decommissioning, can dramatically lower total cost of ownership. In addition to the benefits in terms of profit, such management helps to upgrade resources to the latest technologies much faster and more economically and as a result confidently outperform competitors.
Today, when information technology is the most important part of doing business, this area is expensive. After all, one of the main tasks of company management is cost optimization. Therefore, understanding what money is spent on when investing in IT assets is now especially important.
One of the solutions to help analyze and reduce costs is ITAM (IT Asset Management) technology. Its component SAM (Software Asset Management) allows to achieve a really high level of return on investment (ROI) up to 350%.
Maintaining an asset base in ITAM makes it possible to maximize the use of company resources, minimize delays in the provision of services and predict needs in advance. So, the main benefits of IT asset management are:

• Providing financial information for each IT asset.
• Effective interaction with the accounting system.
• Control over ensuring the return on investment.
• Organization of an experiment with contractors.
• Creation of prerequisites for reducing the total cost of ownership of IT.
• Possibility of reliable substantiation of the economic effect of IT projects.
• Providing objective information on the use of software licenses.
• Reducing the risk of fines for illegal software installations.
• Ability to obtain the required data to analyze the future and future planning of IT costs.
Myths about ITAM
| | |
| --- | --- |
| Myths | Why is it the myth? |
| It is unnecessary to have ITAM in the organization. | Using the ITAM system allows to track the effectiveness of achieving business goals, align asset costs with re-needs, improve asset utilization (reduce unnecessary purchases, reduce downtime, utilize assets by 100%). |
| ITAM is too hard to implement. | It is much more difficult to deal with consequences of not having ITAM. |
| ITAM is too expensive to implement. | It is recommended to look at ITAM as an investment in service quality. It is a possibility to avoid last-minute preparations for audits. |
| There are not a lot of benefits to implement ITAM. | It is possible to get a quick return on investment. It is ability to manage and support hardware assets, to protect IT environment. |
Conclusion
TAM (IT Asset Management) is a process necessary for effective accounting, planning and tracking the status of contractual obligations and IT assets. By implementing ITAM, it is possible to optimize the accounting and work with the company's IT assets. And it's easy to create reports and control IT costs. ITSM is necessary to maximize returns and minimize risks.