Simple and efficient Helpdesk Software
The helpdesk software is efficient and quick to set up. SimplyDesk is an online ticket management tool intended for customer services (After-Sales Service, Hotline, ...), digital service companies (IT Service Providers, software Publisher, ...) or an internal service needing to manage any question, incident or request for support.
Thanks to the ITSM SimplyDesk tool, your customer service is fully operational, responsive, accessible anywhere and anytime.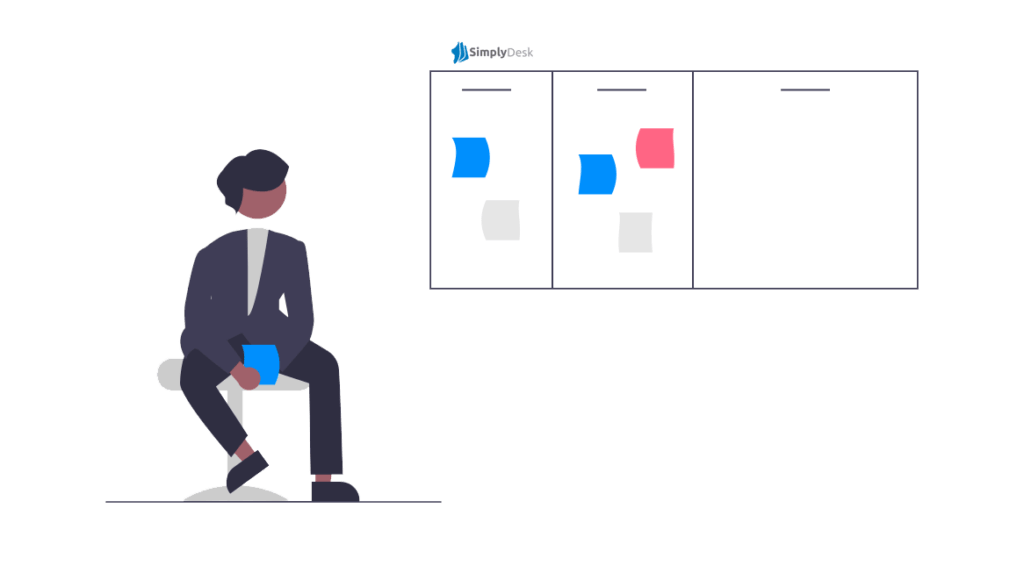 6 good reasons
to use Our helpdesk
software Simplydesk!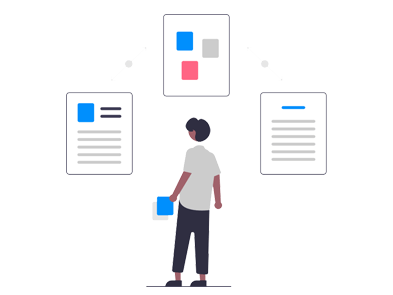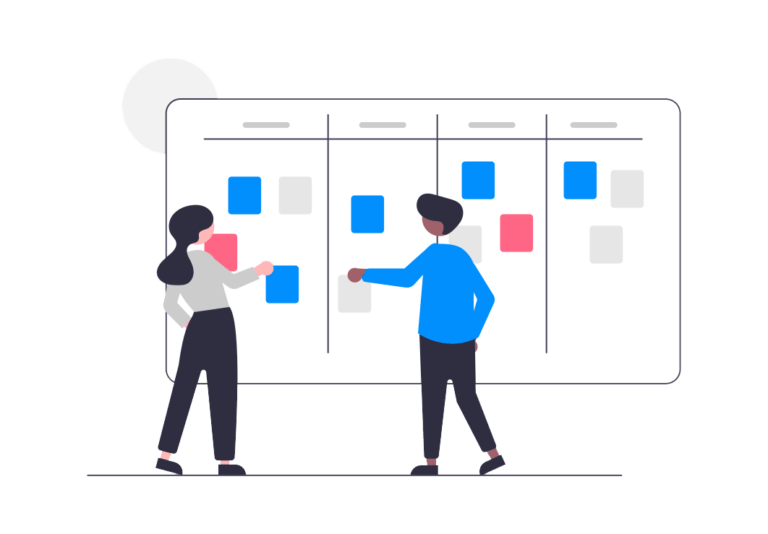 Efficient and simple Helpdesk software
For your (internal or external) customers, it is a responsive service. They ask their questions and they get a quick response.

For the helpdesk software support team, it is a central, fast, and effective software, accessible from anywhere, anytime, on any device, handling customers' requests.
For the manager, it is a useful follow-up of the customer service quality thanks to relevant and clear statistics.
Ticketing: Client portal enabling the entry and tracking of requests and incidents
Multi-Channel communication: Source of requests can be diverse (web portal, phone, email, Live Chat, verbal).
Service Contract Management (SLA): According to the priorities (impact, urgency), the request and resolution deadlines can be defined by the administrator. Powerful filters identify services requests and incidents approaching their SLA deadlines.
History and tracking: The management of requests and incidents is tracked over time
Categories: identify the various types of requests to better understand customers' needs and problems
The benefits of our Helpdesk software Simplydesk: easy to use, multi-channel communication, service contract management (SLA)
A CSV import of customers and users makes the application almost immediately operational.
For every company, we manage the sites and organization.
The language, calendar and time zone settings are customizable for each customer.
The link with Active Directory makes it possible to automatically create customers and users.
The benefits of Simplydesk: multi-company, multi-site, site organization management, internationalization
Support team management
Your helpdesk software support teams are organized by field of expertise to better meet customers' requests.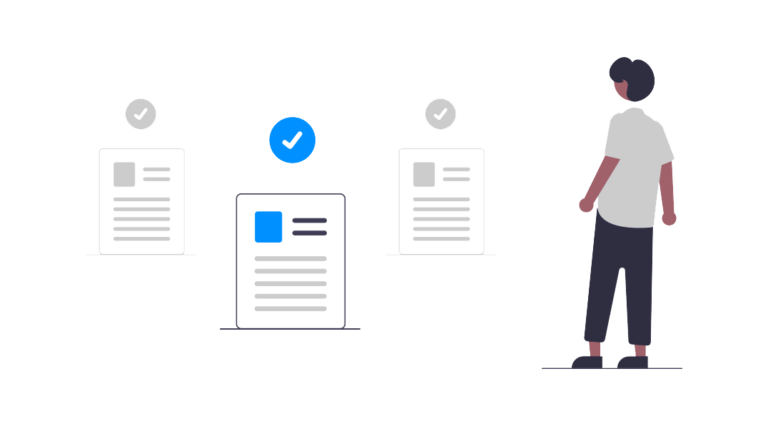 Assign roles to your Agents and manage them by team
Define your hotline's working hours for a better consideration of service contracts (SLA)
Assign tickets according to the Agent's fields of expertise.
Access to requests according to the rights of every Agent
Notification of every action by e-mail
The benefits of Simplydesk helpdesk software: Sending requests according to the Agent roles and notifications.
Notification of each action sent to customers and agents, by email (creation, assignment, tickets modifications, comments, closing and reopening of tickets)
Notifications for the tasks and urgent matters to be handled
Responses linked to each ticket
The benefits of Simplydesk: Multi-channel, email notifications for each action, responses linked to each ticket
Communication: Share information regarding the availability of your Support team (working hours, support team contact information)
Customization: tailor the software to match your company colors or that of your customers (logo, web portal title).
Status: Organize your tickets by status to ensure they are in line with your priorities
Statistics: Track requests related to your own users by displaying relevant statistics
The benefits of Simplydesk helpdesk software: easy to use, multi-channel communication, service contract management (SLA)
Reports
Relevant performance indicators make it possible to run your hotline and continuously improve it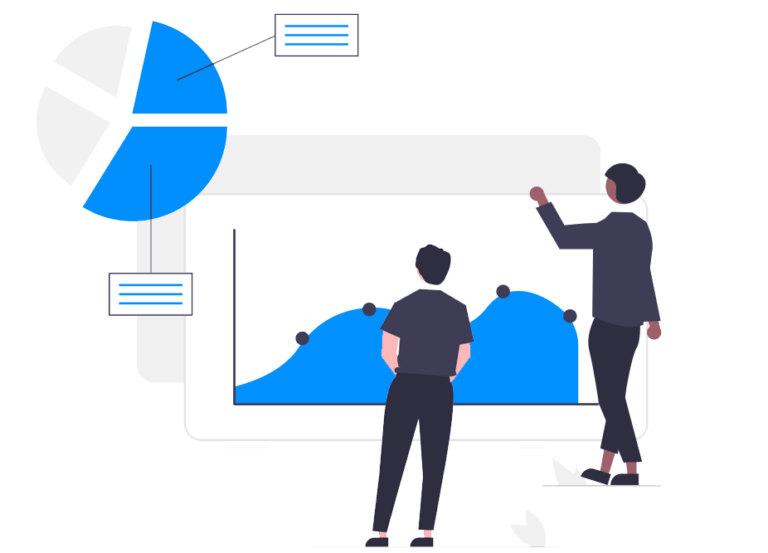 Show relevant statistical information on scoreboards according to the needs of every type of user (customer, agent, supervisor, administrator).
The partition of tickets according to the source, category, Support team, or individual agent.
The distribution of requests according to the company, location, or company department
The distribution of tickets according to the priorities set by the Support team
Measuring customer satisfaction
Measuring the performance of the Support team
Obtaining customizable progress reports
Service contracts compliance by the Support team
The benefits of Simplydesk helpdesk software : measure customer satisfaction, the performance of the Support staff, the source and distribution of requests by customer and service contract compliance.
Multi-AD: Create an equal number of models as domains or ADs. The models make it possible to map the AD fields with the SimplyDesk fields.
Plan automatic user updates.
Automatically assign PCs to users
Benefit from the SSO and connect automatically to the application without having to sign in
The benefits of Simplydesk helpdesk software : Eliminate the repetitive and tedious tasks of creating users and assigning PCs and benefit from the SSO.
According to the request type, you can customize :
                 Description forms to be completed
                 Validation workflows (validation of requests by one or several individuals)
                 Process workflows (applying the SLA and assigning tasks to Agents according to expertise)
Management of all types of requests (purchase of equipment, installation, training, service provision…) through the catalog of products.
Self-service portal similar to an "online shop"
Catalog of products linked with stock and order management
The benefits of Simplydesk helpdesk software : Improve communication with your customers, accelerate processing and production speed according to the SLA and reduce costs.
Service contracts take into account:
                 The type of service (package, time spent, number of tickets)
                 The cost, duration and notice period
The link between the module and the service contract makes it possible to know :
                 If the technical intervention is covered by the contract or if it requires invoicing
                 What remains on the contract (i.e. if there is a time credit, every ticket handled will reduce it)
Improved planning for contracts and their renewal.
Improved management of customers, SLAs compliance and their profitability.
The benefits of Simplydesk: Improve customer follow-up, service quality as part of your service agreements and profitability through accurate invoicing.
The management of email senders
The Self-service portal to comply with your logo and graphic charter
Your tickets to take into account specificities related to each ticket
The Knowledge base for more personalized information
Your service and product catalog
The benefits of Simplydesk: Personalize the management and processing of tickets according to your brands and improve efficiency.
Automatically display user details when answering incoming calls from your internal and external customers
Call your internal and external customers directly from the ticket interface without dialling the number
Synchronize contacts between Simplydesk (via the AD) and your telephony IP tool
The benefits of Simplydesk: Boost productivity by integrating your IP telephony into your HelpDesk and improve your company image through better customer reception.

For more information about our solution HELPDESK