IT Asset Management and network inventory
 The IT asset management SimplyAsset gives you increased visibility and control of your IT assets throughout their life cycle, from start to finish.
SimplyAsset helps you optimize the use of your assets, reduce costs, provide better quality service, a guaranteed return on investment for your company on your IT infrastructure.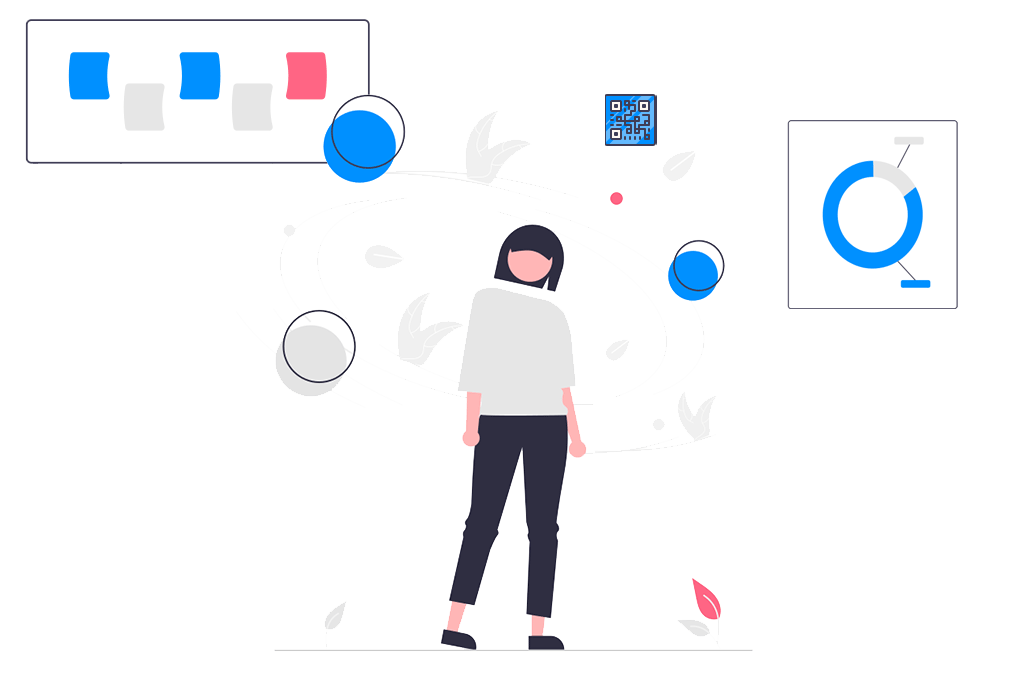 7 reasons to use our
IT asset management
SimplyAsset !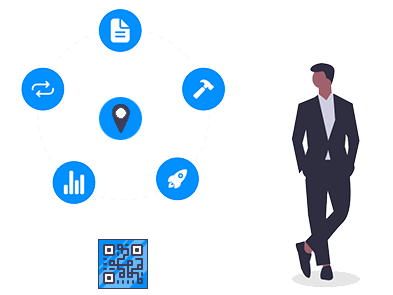 Fast Deployment and Automated Management
The complexity and time required to implement IT asset management  software tools are often hurdles to companies. With SimplyAsset, it is "Simply" fast.
Saas mode allows you to break free of technical and installation obstructions. Your application is therefore immediately accessible on our secure infrastructure.
With Active Directory you can automatically create users, departments, sites and offices
CSV data import or API ERP allows you to create users and assets in your infrastructure.
SimplyAsset benefits: Software designed for immediate implementation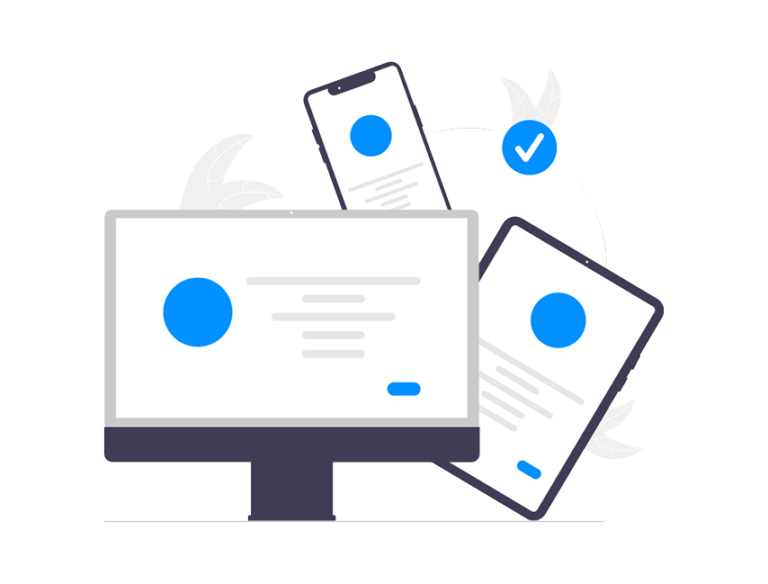 Identify and Manage All Types Of Assets
Manage various types of equipment (Computers, Monitors), including their hardware and software components (Processors, memory)
SimplyAsset is highly customizable, you can personalize your CMDB's classification:
IT assets, telephony, office equipment and office furniture.Hardware and software components through the Scan module or by manual entry  Contracts
The customizable equipment master record lets you manage commercial, technical and financial information. You can choose to only display information relevant to your management duties.
SimplyAsset benefits: Customize your equipment master records by asset type.
Manage Your Assets' Physical Locations and User Allocation
Answer the question: Where are my assets located and who is the user?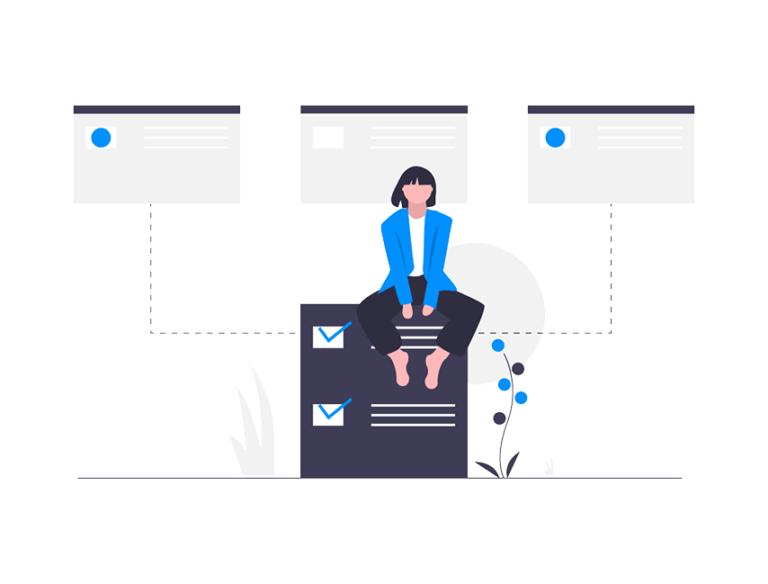 SimplyAsset is multi-company and multi-site software, enabling you to manage the location of various assets using a tree view of the site, floor and office.
Assign assets to users and department and identify users in real time
SimplyAsset benefits: Filter your equipment by site and department and receive relevant results
SimplyAsset is designed to manage various types of acquisitions (purchases, renting, leases, loans) with related costs.
Manage manufacturer warranties, various contracts and related costs, validity dates and notice periods
For purchased assets, calculate fixed assets, depreciation and residual values
SimplyAsset benefits: Enjoy the financial management of your IT assets and plan the renewal of assets and contracts.
Trace Your Equipment's Movements
Manage your equipment's lifecycle and identify interventions on that equipment through the HelpDesk module
Management of history and traceability of assets' movements from start to finish. Movements include reception, storing, set-up, transfer to other users, retiring assets, disposing assets and technical interventions.
Accurately identify the individual or department responsible for changes or modifications in the equipment master record.
SimplyAsset IT asset management benefits: Traceability and a complete history of all changes to your assets.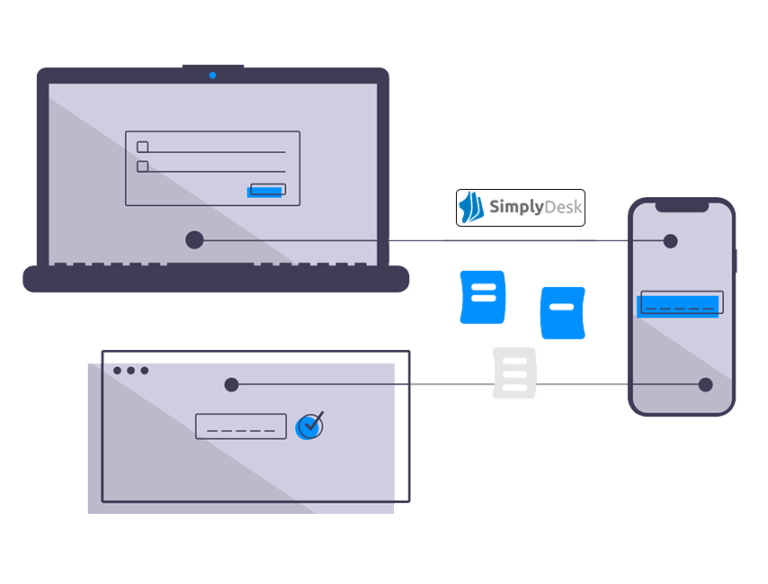 Precise Management of Hardware and Software Components
Automatically identify all hardware and software components installed on PCs and Servers between two network inventories
Identify hardware components installed on various assets such as size and memory type, hard drive, logical disk, network card, sound card, USB controller, multimedia, serial port, processor, keyboard and mouse.
Identify software components installed on various assets such as OS, applications and patches.
SimplyAsset IT asset management benefits: Manage components installed on your assets and receive alerts in the event of a change.
Manage license types (Volume, OEM, Unit), costs, validity dates and number of authorized licenses.
Automatically manage Microsoft licenses based on product keys displayed on scanned PCs
Determine which software requires compliance monitoring
Benefit from Out-of-licensing compliance warnings
SimplyAsset IT asset mangement benefits: Save on your License management by reducing legal risks (license compliance), avoiding unnecessary purchases and by consistent management and optimized patch management.
Asset management statistical analysis by:
                 Company, Site, Department, Type of acquisition, Warranties, Type of equipment, Age and renewal
                 Operating system, License compliance
                 Failure rate
Statistical analysis of your computing equipment by Memory, Manufacturer, Disk space and Model
SimplyAsset IT asset management benefits: Analyze your IT asset management software in a relevant and proactive way.
Automatically assign desktops to users (Computer System Unit and connected devices such as Monitors and Printers).
Automatically manage changes to PC allocation: your IT assets are automatically updated, including at your remote sites.
Take advantage of the SSO and automatically access to application.
Create an equal number of models as domains or ADs. The models make it possible to map the AD fields with the SimplyDesk fields.
Automatically create and update your company's or customers' users.
SimplyAsset IT asset managementbenefits: Eliminate the repetitive and tedious tasks of creating users and assigning PCs
Stock management
This module enables stock management of components, consumables and assets through the product catalog
The material master record and the product catalog represent a major part of stock management. Material can correspond to a component (software, hard drive, memory), a consumable (paper, ink cartridge) or to equipment. The material is linked to one or several suppliers.
Stock level management with alerts if stock reaches minimum threshold
Statistics by item and by supplier on reception
Linked to the Service portal, allowing the applicant to access the catalog and make a purchase request
Trace movements (entrance, exit, transfer)
Supplier management with price lists
Linked to the Purchases module for orders, reception and automatic integration in stock
Consumption monitoring per department, user or equipment
Input and edit orders of consumables, components, software licenses, equipment, service in line with the budget
Alerts in the event of delivery delay
Automatic integration in stock
Order reception with backorder management
Link to the Services request option enabling the placement of an order following a purchase request.
Draw up the budget by company, site, department or budgetary year
Comparison between realized and available budget
Linked to purchases and equipment
Details of budgetary consumption
Duplication of budget from year to year
SimplyAsset IT asset management benefits: Improve your management process by linking purchases and stocks to asset management and the Helpdesk. Improve customer satisfaction and budgetary monitoring and decrease liabilities.

For more information about our solution SimplyAsset