With the help of Customer Support Tool, managing customer service requests as well as interacting with the customers will be much more flexible in order to resolve their issues & close their open tickets. Automating the ticketing processes is always a target for all organizations which can be enabled only via the customer support tools. Reports, dashboards and omnichannel support accelerate the tickets resolution & use insights to drive better and faster customer service. You can have an edge over your competitors if you incorporate a valuable customer support tool that drives real business decisions.
Why Do You Need A Customer Support tool?
1- Multi-channel Interactions
Only one platform for the customer service agents to execute multi-channels actions without the need to keep switching between several applications for answering a customer's call, replying to his/her email and/or a chat conversation to resolve customer issues.
2- Customer History Visibility
All customer service agents will have visibility of all previous interactions with this specific client across all channels, ticketing system software, and all customer related data in a single screen.
3- Automation of Tasks
Automating help desk operations like ticket assignment to increase efficiency and save time and effort where the focus will be directed towards critical customer issues only.
4- Self-Service
The self-service option is always recommended as it empowers clients to submit themselves their requests via the service portal and to find answers to queries on their own which will save time for both the client & the help desk agent.
5- Drive Business Decisions
Track the agents' performance as well as other relevant data provides you with key insights that help you overcome your points of weakness and gain competitive advantage. Service Level Agreements (SLA) and Key Performance Indicators (KPI) are provided in Customer Support Tool to measure the quality of service as well as the performance of the customer service.
6- Mobile Support
Mobile support makes service desk solution more accessible where more and more clients will be enabled to reach out to you in any time/place that is suitable for their needs.
How to choose the best Customer Support tool?
Your business has lots of options to reach your goal of providing an excellent customer service but it's not that simple. It's not necessary all of these channels are suitable for your business model. You need to know exactly which channels that you will definitely be able to excel in… Is a simple excel tool with a couple of formulas will do the trick? Do you need something more complex for your business? That is the question that you really need to answer before choosing the customer support tool.
Did you identify which customer service channels fit your customer's needs?
There is a huge variety of customer service management tools that support customers and works on resolving their issues. Below you can find the channels that are popularly adopted by businesses which you need to choose one or more from:
Phone support
Do you need 1 person to answer all your calls? Do you need to embed the automatic response system where input is received via mobile from the customer to specify the service they are requesting?
Live chat
Can you reply to live chat support channel on time? The positive thing here is that one person can have several chat windows open in parallel unlike the standard phone support. Chatbots can be a good option for FAQ as well.
Social media support
That's a critical channel as the clients' complaints can be visible to other social media users which might have an impact on your business. Therefore, this needs to be addressed professionally and quickly.
Email support
Email is the most popular customer channel that offers best-in-class support. It is crucial to any business in any industry.
Self-service portal
This channel is highly is recommended as it urges customers to submit their requests on their own and they can track the evolution of each of their requests. Customers can also query the knowledge base to find answers to their problems.
FAQs
An online FAQ page can be as effective as chatting and/or having calls with the customers which will save time/effort.
Should you use an all-in-one CRM? Or specialized tool?
There are two types of solutions to consider:
1- All-in-One support solutions : All-in-one support solutions integrate multiple channels under one service which can be a bit costly for services not really needed for your solution. If your business needs to integrate many channels (such as live chat, email, self-service portal,
knowledge base, and phone support), then a full-stack, all-in-one support solution may be a great fit. All-in-one customer service management tools focus on one or more of the below three types of systems:
Marketing Automation Software (MAS)
MAS solutions focus on marketing including online ads, automated emails and/or blog posts. MAS can easily manage your marketing campaigns either digital or printed by informing potential clients about your products and/or services.
Customer Relationship Management (CRM)
CRM solutions focus on sales. When a potential client's data enters your sales funnel, they become part of your CRM until they buy from you which is when they become in your CRM. When you are following up with a customer for additional purchases, that is CRM.

Customer Experience Management (CEM)
Either sales (CRM) and/or marketing (MAS), experience is what matters. The customer's experience of your company's sales marketing will determine whether they become a customer, leave positive reviews, spread the word, be a repeat customer—or not. CEM helps you know if your business is meeting, exceeding, or falling short of your customer's expectations. The experience is all what matters for the client, so getting feedback of your customers is a key point.
2- Specialized best-in-class solutions for your main support channel(s) : If you only need to use a couple of customer service channels, then it would be more effective and "cheaper" to choose individual, best-in-class solutions. You will get exactly what you need to provide the best service without paying for extra features you won't use. You might need to use a specialized customer support tool if you have 10 customers or 10000 customers which shows that it's not about the size but about where you will excel. When a service does one thing well, it can be ideal for the organization and might even be cheaper than paying for the same number of users on an all-in-one platform. If you need a specialized approach for email support, specializing in one or two channels will help your team excel at providing the best service.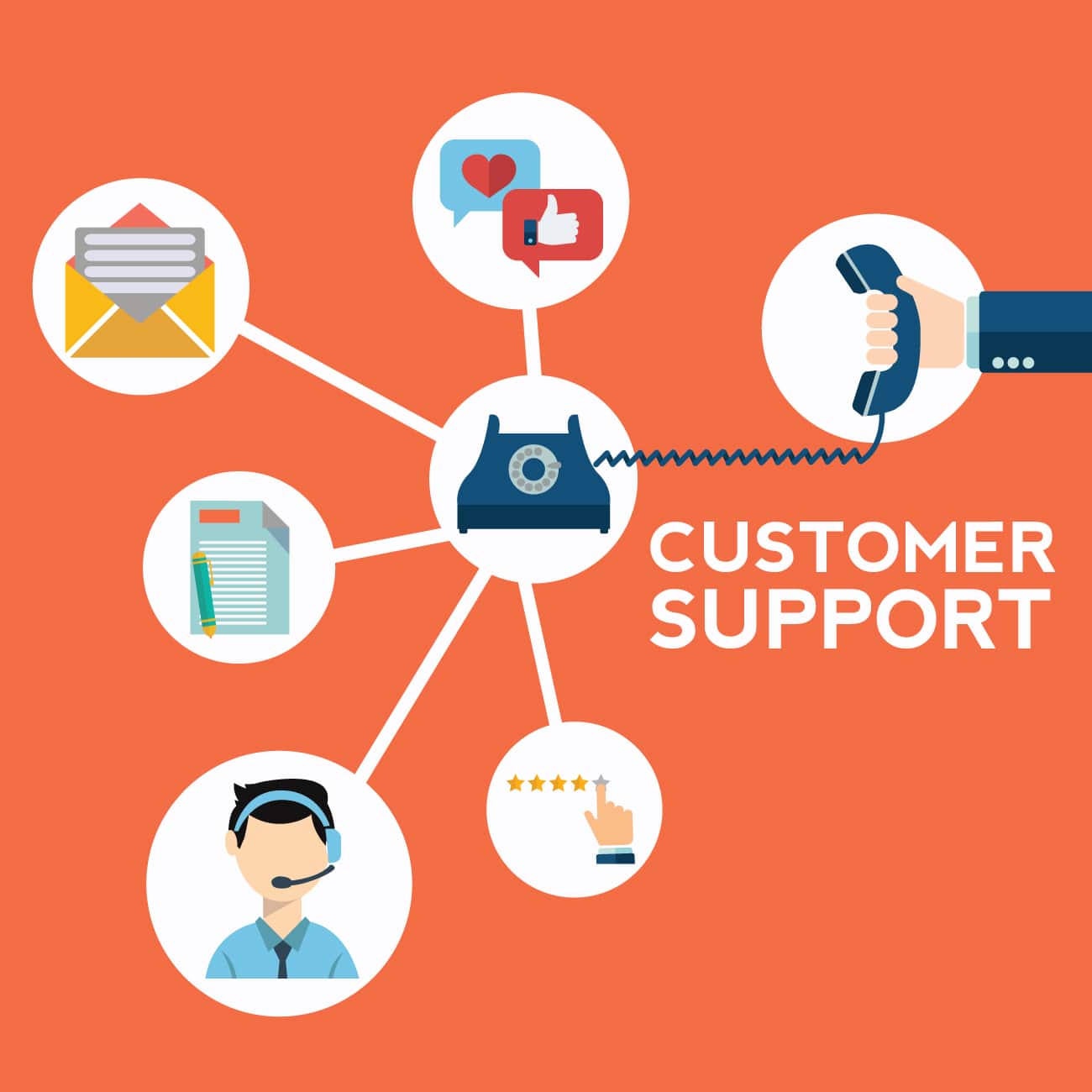 What are the most important features of a Customer Support tool ?
Omnichannel Support
Support of a variety of channels like self-service portals, calls, emails, SMS, live chat, social media & others.
Helpdesk Automation
Save agents time and effort by automating operations.
Ticket Routing
Route ticket to the best suited agent.
Single View of Customer
View of all interactions over multiple channels on a single screen.
Field Agent App
View and close ticket via Mobile App.
CRM Integrations
Integration of CRM to have personalize conversation with customer.
Sentiment Analysis
Map customer's emotion to deliver personalized service.
Ticket Resolvers
Resolve tickets with same subject & customer.
Ticket Prioritization
Resolve and manage ticket based on sentiment analysis.
SLA Management
To comply with service agreements signed with customers.
Resolve and manage ticket based on sentiment analysis.
Reports and Dashboards
Access of real-time agents' performance.
Heat Map
Resolve tickets based on their priority & criticality.
Self Service
Allow customer to solve their queries on their own.
Customer Portal
Enable help desk agents to track their tickets via mobile phone.
Chatbot Integration
You can integrate your Artificial Intelligence with Chatbot to deliver an outstanding customer experience.